This is a Sponsored post written by me on behalf of
Whitney Farms
for
SocialSpark
. All opinions are 100% mine.
My family has planted a garden almost every year since I was a little girl. I love watching a seed go into the ground and then as the weeks pass seeing that seed turn into a beautiful plant. The thing is, I know our garden could grow bigger and better with the all natural, organic Whitney Farms® plant food. The picture below is what our garden currently looks like, I could only imagine how big our tomatoes could be or how much better our corn could be just by using the organic soil in our garden.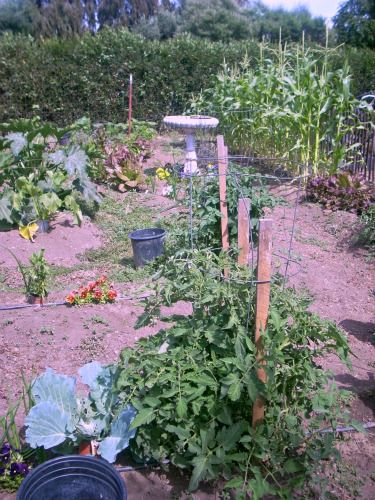 Whitney Farms® has over 25 years of leading gardening experience and over the years they have improved their products. Their products have no manure smell, low or no dust, contains beneficial microbes, the protein based blends provide macro and micronutrients that your plants need to grow, and their products are easy to apply! Using Whitney Farms organic plant food will improve your graden so much more than the conventional plant foods on the market.
Now that you know they are the best you can get, Whitney Farms® is offering a $3 off coupon on any of their plant foods and soils. I cannot wait to add their plant food to my garden!