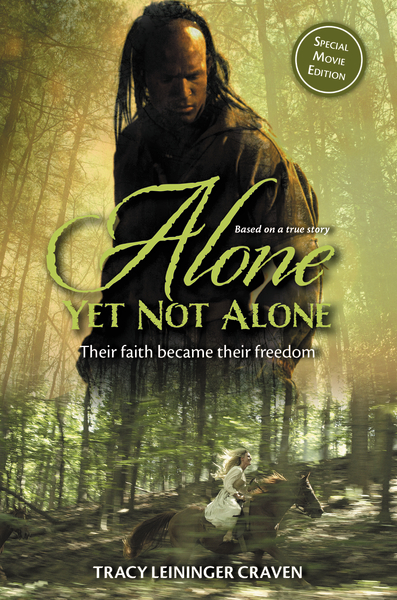 The book Alone Yet Not Alone is based on a true story of the Leininger family and how two sisters, Barbara and Regina, were captured in 1755 by Allegheny warriors. This story takes place in the Blue Mountains of Pennsylvania during the French-Indian War. They are separated not only from their families but from each other as well. It is because of their faith in God that they are able to survive through many years of hard life.
The main character through the book is Barbara, how her life was difficult and how she managed to escape before being forced into a marriage she didn't want. It took a few years to finally escape, she did this with the help of three other captives, and she was reunited with her family. Regina was held much longer and was only able to leave once a treaty was reached with the Indians. There is much more to the story but you need to read the book to know all the details!

For those of you that are interested but don't want to read the book you're in luck, the movie Alone Yet Not Alone will be in theaters September 27th. For a list of theaters in your local area you can look here. The movie has received 5 Dove awards from the Dove Foundation and is great for the entire family. You can visit the movie's website for more information.

Enter below to win a copy of the book, Alone Yet Not Alone. The book was written by Tracy Leininger Craven, published by Zonderkidz and is a paperback with 148 pages.
a Rafflecopter giveaway