Working out in a gym can be difficult for many. I don't mean using the machines difficult, although some of those machines should have picture instructions. What I mean by difficult is that it's hard for some people to have the courage to go, if you're not already fit then you feel like all eyes are on you. Fortunately there is a solution. CoreBody Reformer™ by Nautilus® is able to give you three core-focused workouts with yoga, pilates and dance, all in a portable, easy to use workout product. The CoreBody Reformer comes with a Workout DVD with 4 different workouts, Go-Anywhere Fitness Flipcards, Weight Loss Plan and a Workout Poster. It also comes with a carrying strap and the blue body of the product is washable.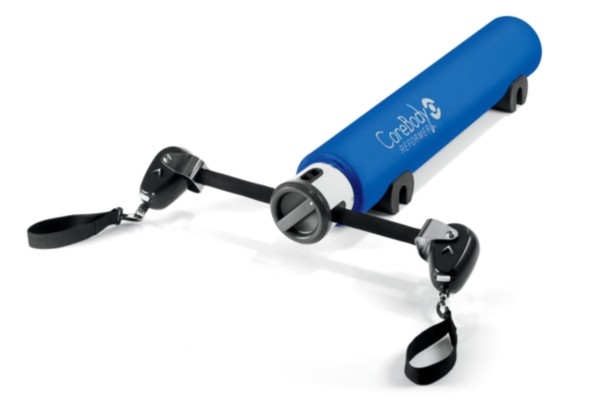 The CoreBody Reformer has become quite a hit in our household. My sons both like to use it to keep toned up. I was surprised that they would want to use it but I have to admit they have used it more than I have. My daughters like it as well, they don't really need it as they exercise at school but they still find it fun to use. I like that I can decide just how much I want to push myself. The CoreBody Reformer came with cards that show which exercises to use for specific areas of the body. They are easy to understand and can be taken anywhere with the CoreBody Reformer. I would like to tone up and lose weight but first I am going to work on strengthening my muscles.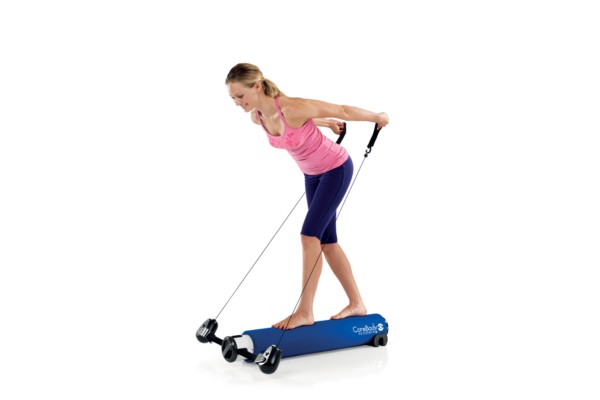 If you are looking for a workout product that is portable, easy to carry and use then look no further then the CoreBody Reformer. If you are still not sure about this product you can check out what people are saying on their social medias, here is their Facebook, Twitter, G+ and their YouTube Channel.