I have said it so many times but I love to try out all beauty and bath products. So as a Shoplet Reviewer I was sent a package of bath goodies that I am excited to share with you all. I received Remedy Phytoplex products that are made with all-natural ingredients derived from botanical and marine sources. They are free of parabens, phthalates, sulfates and aloe. The first item I tried was the Remedy Phytoplex Hydrating Cleansing Foam.
This cleansing foam is a great to cut through any heavy creams or messes that you might get on your hands or body. I like that it sticks in place when using it, in my previous experiences with foam washes they slide around easily, but this one does not. There is a light scent that is in my opinion just right. I really liked that it kept my skin moisturized while cleaning it. The next product was the Remedy Phytoplex Nourishing Skin Cream.
The nourishing moisturizer has a thick consistency but is not sticky. Once applied to my hands I immediately felt the cream start to moisturize and soaked in quickly. It is not something I would use all the time, but it still worked great. Again this item has a light scent that is not overpowering but pleasant. The other product I tried is the Remedy Phytoplex Hydraguard.
This hydrating moisturizer is made with a 24% silicone blend to make a breathable, hydrating film over your skin. This was too thick for me, but I know my daughter liked the feeling and that it made her hands feel really moisturized. They do look better too. I think this would be good for anyone that has dry, cracked hands and needs a lot of TLC. The last product I was sent to review was the ReadyFlush Biodegradable Flushable Wipes.
These ReadyFlush premoistened flushable wipes are made with a hydraspun dispersible cloth fibers. They are strong, lightly scented and broke down very quickly in water. They are also hypoallergenic and alcohol free so no sting or rash after using. My family really liked these wipes, they didn't last very long but that is because we are a large family.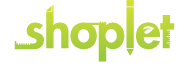 For all these products or office supplies you can visit the Shoplet website. They also offer office stationary and even have promotional products and promotional shirts that you don't want to miss!