I received this product for free from Smiley360 in exchange for my honest review.
You can join Smiley360 here!
Okay ladies, I know that there are somethings we don't like to think about but somethings you just can't ignore. In this case I'm talking about hemorrhoids. I realize not all women have these or will have these irritating and painful things. Lucky them. Unfortunately, after having three kids I have had to deal with them, so I know from personal experience just how irritating they are. A little info for you, one out of three women who are pregnant or recently gave birth will develop hemorrhoids.
So I got these Preparation H Medicated Wipes for Women to try out for myself. Honestly I expected a regular medicated wipe that didn't do much for me. I don't like to be wrong but this time I'm glad that I was. These medicated wipes with witch hazel are infused with cucumber, vitamin E, aloe, chamomile and shea butter. You're probably wondering what is the difference between these medicated wipes and others. Well you won't find the infused ingredients in other medicated wipes, and these medicated wipes are safe for external vaginal care.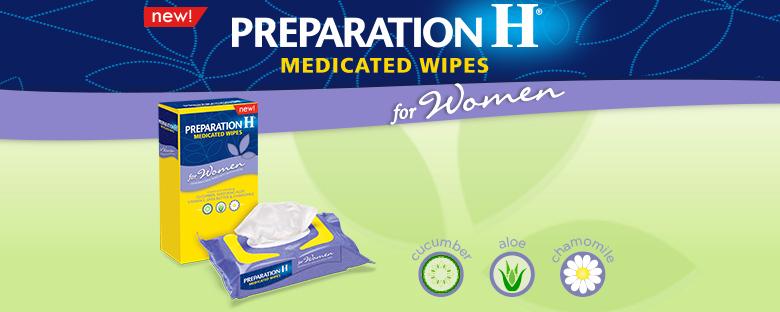 In my opinion these Preparation H Medicated Wipes for Women are fantastic. They helped just as the label says and I couldn't find anything wrong with these. Just the right amount of moisture and cooling effect, heck they are even the ideal size. If you want to try these and want to save money, click here for a $1.50 off coupon. For more information on Preparation H products and much more just click here.
Enter to win Preparation H Wipes for Women below!
Giveaway ends 10/15/2014 @ 11:59PM.
*Winner will receive Prep H Wipes for Women & a little something extra!*