I think I have said this before but I just love jewelry especially when it sparkles, I just gravitate towards things that shine. When I was asked to do a review on Paparazzi Accessories of course I said yes and I am so happy I did! They carry such a great line of inexpensive jewelry that is literally affordable for any budget. Here are some of the great pieces I received.
It gets better, if you have ever tried selling products like candles, home decor or makeup then you know the profit you make is not very good. The cool thing about Paparazzi Accessories is that you make a 45% profit! That's almost half of every piece you sell. I am seriously thinking about selling Paparazzi myself, and after reading about Nicole's story I am even more convinced. Nicole started making hair bows and jewelry, much like myself, and was trying to think of a way to make better money. She found out about
Paparazzi Accessories
when she attended a party at her sister's house. She signed up that night and bought a starter kit of all jewelry.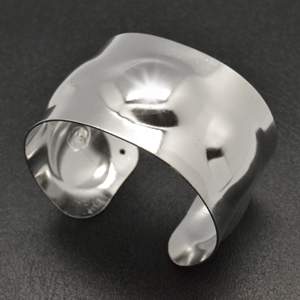 Nicole has never regretted the decision to sell Paparazzi. With a 45% profit she has been able to earn part of her trip to Disneyland. The accessories practically sell themselves as well. Booking parties and finding local events is simple, you may even have regular customers that want to just stop by your home to purchases new items, Nicole has this happen often! Nicole is making enough money that her husband will be quitting his current job to help her, she is keeping her regular job but only because of her benefits.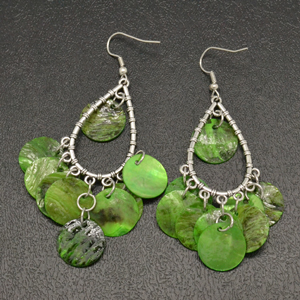 Paparazzi Accessories is a home based party company. Consultants sign up to sell Paparazzi Accessories. Now is the best time to join. If you get in now, you will be in on the ground floor and can build a team that will ensure you financial success. The company has only been accepting consultants since Jan of 2011 and currently only has about 4500 consultants but they are growing rapidly. I have been doing it since Aug 2011 and make about $500 month from my team alone plus profit on the jewelry I sell. A consultant directly above me makes $5000+ a month on her team (I have seen her back office so it is true).
Below are steps that you can do to become successful with Paparazzi. :) It is surprisingly super easy and fun!

1.Order your kit: There are two kits for $300, (one is jewelry only and the other is 70% jewelry and 30% hair accessories), then a $700 one, and two more up from there. If you can't really do the $300 kit, you can pay a $40 enrollment fee and then pick out your own merchandise. The benefit of getting a kit is it includes at least 100 pieces of jewelry and hair accessories, bags, hooks for displaying, invitations for your hostess, a jewelry repair kit, etc. I strongly recommend a kit, that is what I did and I made it back in two months of parties.
2. Next, host your own Open House. This way people can "tie the inventory to your house." I get at least one email and phone call throughout the week where people want to come to my house and shop. They sometimes bring a friend or relative with them, too. You'll especially want people to know that they can call you or stop by for those last minute Christmas & birthday gifts. :)
3. After your open house, you'll definitely need to replace and start building up your inventory because you've just booked some shows!! Just buy what you can, don't feel like you have to break the bank. A lot of people just pay themselves back for the cost of their kit and then, take ½ of the commission to buy more items, and deposit the other ½. That way you're still making money, but building your inventory as well.

4. Have shows! You'll earn a 45% commission with Paparazzi!! As a consultant, you purchase the items at wholesale for $3.05. It's $2.75 an item, but then they charge you sales tax on the $5 that you will sell it for. So, to cover the sales tax and a little of the shipping cost I charge the customer $5.50 even for everything I sell (whether they are hair clips, necklaces, bracelets, etc). You can also earn commission if you get others to sign up to sell under you, but I can explain that later.
Feel free to visit www.paparazziaccessories.com. Click on Opportunities then scroll down to the bottom to read more. I would love to have you on my team and help you build up your business...it's awesome and honestly, so easy! It really does sell itself, because who doesn't love fabulous, trendy jewelry and hair accessories for a little more than 5 bucks!!
There is honestly nothing to present you just set up and it sells itself. I am in a new mentoring program and we have the top consultants above us. I would provide you with support and anything you need to ensure you are successful.
Click on Opportunities, scroll down and click on Become a Consultant, input my ID number 1786. You will then complete the application and select the kit you want or sign up with the enrollment fee. You can add additional items if you want. Once you are done you will have an ID number and password to get into your back office. I will contact you at this point and help you with everything else and email you lots of fun stuff to help you get started.
Please let me know if you have any questions!
Nicole M.
Independent Consultant, Premier Director #1786
welovepaparazzi@gmail.com
Nicole has been so generous to offer not one, not two but four Paparazzi Accessories to giveaway!! You can win these four great pieces:
*Disclosure: Please note that I received product in order to conduct a review. No other monetary compensation was provided. All opinions in this post are 100% my own.
a Rafflecopter giveaway